Team
Birds of the World (BOW) is a comprehensive collection of scholarly avian life histories and the world's leading ornithological resource. BOW is taxonomically complete at 10,906 bird species and 249 families, and masterfully woven with multimedia, dynamic range maps, and curated content that is backed by hundreds of thousands of science citations. Developing and maintaining this encyclopedic resource – and distributing it around the world – requires a scalable digital platform, a distinguished team of writers, editors, and media contributors, as well as a strong business and customer support infrastructure. Our species accounts are written by thousands of volunteer scientists who contribute to this resource as part of their professional portfolio and passion for ornithology. We encourage you to learn about these authors in body of each species account (and become one!). Meet the rest of the team below:
Science Team:
Project and Software Team:
Undergraduate Assistants:
Science Team:
Consulting Associate Editor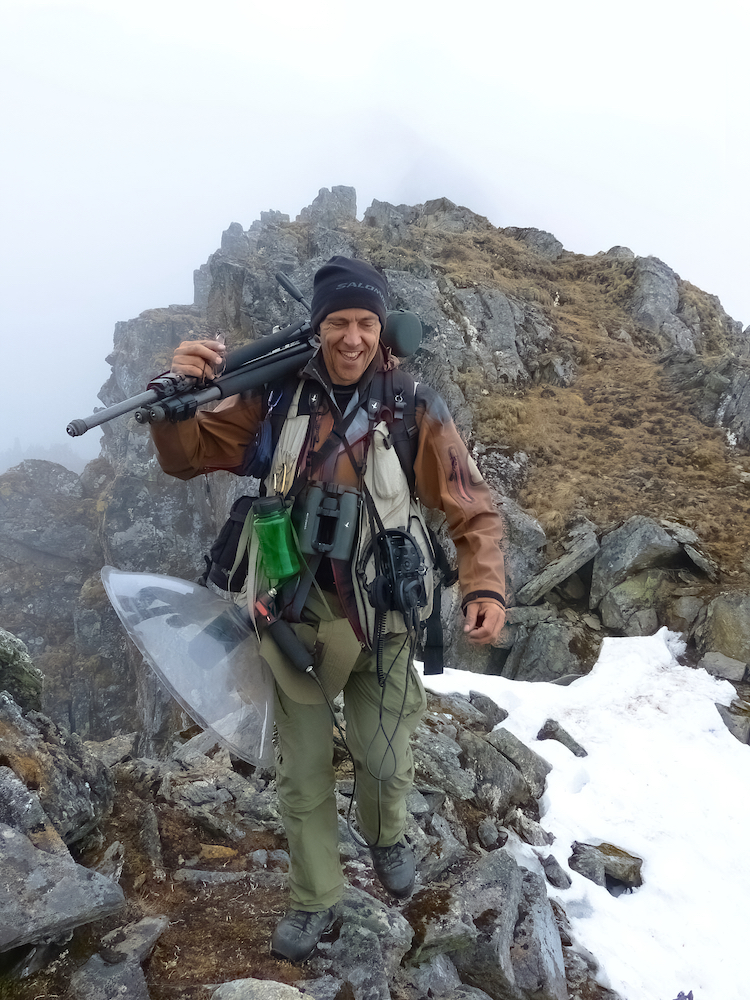 Per Alström is a Professor of Ornithology at Uppsala University (Department of Ecology and Genetics). Born in southwest Sweden, Per has been a keen birder since he was a child. He started travelling abroad in his teens, and altogether, has spent several years in the field in some 20 countries in Asia, as well as multiple trips to North America and parts of Africa. His previous appointments include the Chinese Academy of Sciences, the Swedish University of Agricultural Sciences (Swedish Species Information Centre), and the Swedish Museum of Natural History. Per has been involved in descriptions of seven species and three subspecies of birds new to science. He is the author of >110 scientific papers (mainly on taxonomy, systematics and various aspects of avian evolution) and >60 popular science articles (including many on difficult-to-identify bird species), and first author of two highly acclaimed books, A Field Guide to the Rare Birds of Britain and Europe (1991) and Pipits and Wagtails of Europe, Asia and North America (2003) and co-author of chapters in two volumes of Handbook of the Birds of the World (2004, 2006) and six chapters in The Largest Avian Radiation: The Evolution of Perching Birds, or the Order Passeriformes (Fjeldså et al. 2020). Per is currently cowriting, with Paul Donald, a handbook to the larks of the world. Finally, Per is advisor to the IOC World Bird List, a member of the recently founded Working Group on Avian Checklists and Deputy Editor-in-Chief of the international ornithological journal Avian Research, as well as Fellow of The Explorers Club and The Linnean Society of London.
Ken Behrens
Consulting Associate Editor: Africa and Madagascar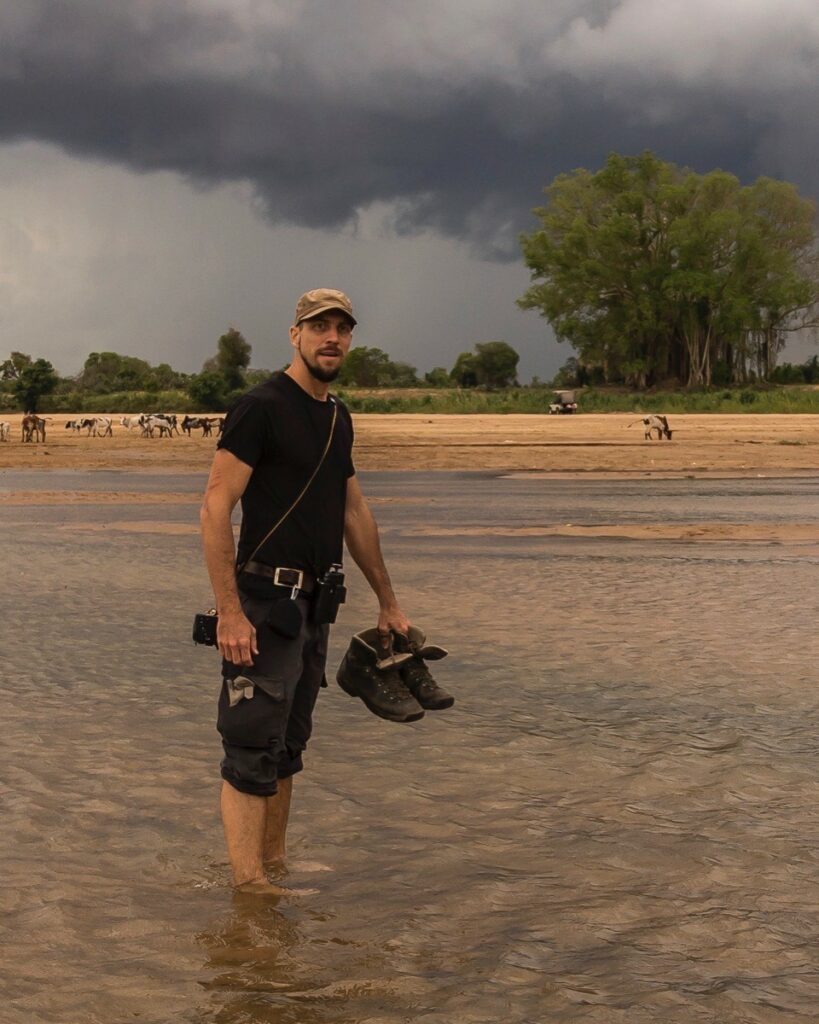 Ken is a passionate birder, field naturalist, world traveler, and biologist. He has co-authored several natural history books, including a site guide to Ethiopia, a guide to the wildlife of Madagascar, and a guide to the wildlife habitats of the world. Ken has worked for over 10 years as a guide for Tropical Birding, on five different continents. He is a founding member of Pitta Environmental Consulting, and a director of 8th Continent Expeditions. Ken was born in the U.S. After first travelling and working extensively in the western hemisphere and Europe, he moved to Africa, where he has lived for more than a decade. He lives in Madagascar with his wife and children. Ken's main focus for Birds of the World will be improving and updating species accounts from Africa and Madagascar.
Science Editor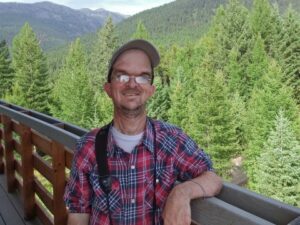 Shawn has expertise in systematics, taxonomy, and evolutionary biology. As co-author of Bird Families of the World, he has particular interest in higher level taxonomy and speciation. As part of his dissertation research at the University of Wyoming and postdoctoral research at the Lab of Ornithology, Shawn studied hybridization in sapsuckers, towhees, and orioles using genetic data, climate data, and behavior data to understand differences that can lead to the evolution of species. Shawn has been an avid birder since he was 8 years old and is excited to bring his knowledge, experience, and passion for birds and bird diversity to a new audience with Birds of the World project.
Consulting Associate Editor: Vocalizations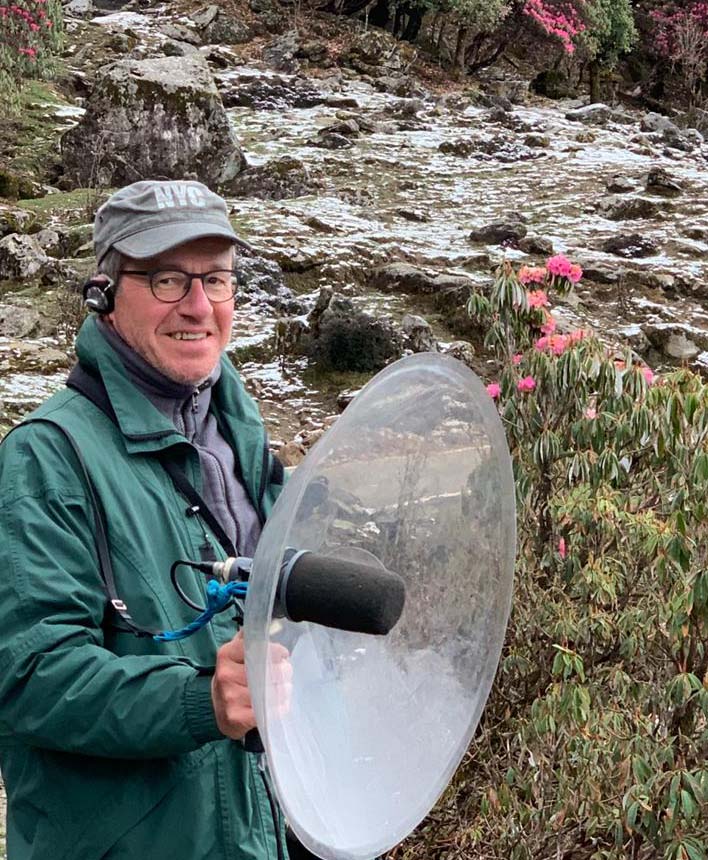 Peter started birding at a young age in his home country of Belgium. He soon birded all over Europe, and shared his bird knowledge by writing articles, co-authoring a book about the birds of Flanders and joining the Belgian Rarities Committee—all while completing his MSc in both Engineering sciences and Music. In the early 90s he moved to the Neotropics where he developed a special interest in bird sounds. He pioneered sharing bird song recordings by making multimedia productions and his MP3 collections were the reference for many Neotropical countries in the pre-internet days. Back in Belgium, he continues to focus on recording and studying bird sounds, and he has been especially prolific in analyzing bird vocalizations to support taxonomy and identification. Peter has written more than 1,000 voice accounts for Birds of the World, 400+ notes on the vocal distinctiveness of taxa, and several bird sound-related scientific papers. Peter's entire bird sound collection – about 30,000+ recordings from about half the world's bird species – are now all available at the Macaulay Library. He continues to provide expert voice accounts for Birds of the World.
Consulting Associate Editor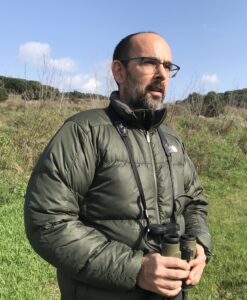 Arnau Bonan is a biologist, birdwatcher and bird ringer from Barcelona. He has provided ornithological expertise on a freelance basis to a number of companies, public administration bodies and scientific institutions. With a particular interest in steppe birds, he has engaged in studies of such species and has been involved in producing the technical documents for the Recovery Plans for several steppe bird species in Catalonia. As a bird ringer, he has been responsible for a number of Constant Effort Sites and has taken part in several spring and autumn bird migration studies. He has worked at Lynx Edicions as an ornithological manager of the Internet Bird Collection, an editor of HBW Alive, responsible for adding multimedia links to the species accounts, and as an editor and project coordinator for the Lynx and BirdLife International Field Guides collection and other book projects.
Geoff Carey
Consulting Associate Editor:Asia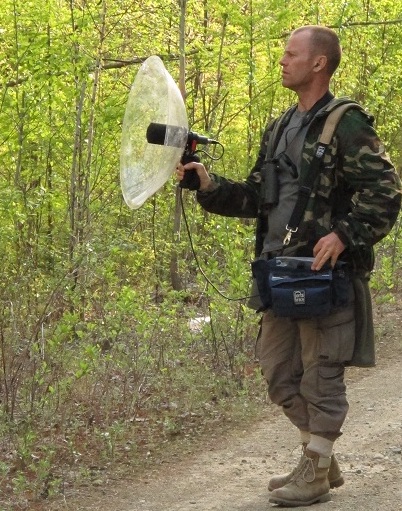 Geoff began birding in his teen years in the U.K. Soon after he graduated from Bristol University he participated in two ground-breaking studies of migration at Beidaihe in northeast China, which established it as a popular destination for the growing band of birders interested in Asian birds. He then travelled around China and ended up in Hong Kong in February 1987, where he has resided since. It was here that he developed a special interest in bird vocalizations, and he has travelled throughout much of east Asia, in particular China, with parabolic microphone in-hand. He has contributed and analyzed bird vocalizations to support a number of taxonomic and identification papers. He is a former editor of the Hong Kong Bird Report, an author of The Avifauna of Hong Kong and served on the Records Committee of the Hong Kong Bird Watching Society for thirty years, much of that time as Chairman. Prior to working as a freelance ornithologist, he was director of an ecological consultancy in Hong Kong for twenty years. He now divides his time between Hong Kong and Bali, which provides a basis for recording and studying the birds of Indonesia.
Paul Fenwick
Consulting Associate Editor: Media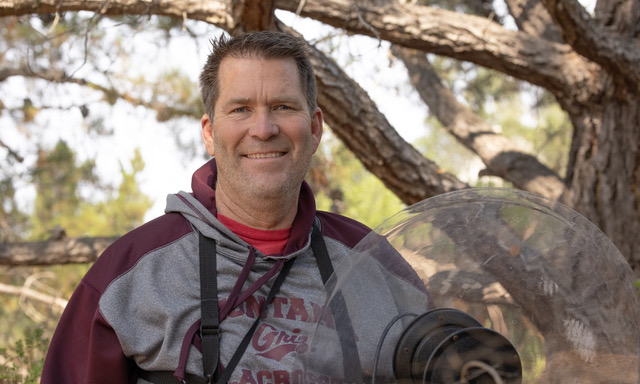 Paul joined the Birds of the World team in 2020 with a focus on incorporating the Macaulay Library's vast media resources into species accounts. Introduced to birds at an early age, his passion for birds has transformed into advocacy, and he is actively engaged in a multitude of conservation efforts. His primary concentration is on introducing youth to biodiversity conservation. He also serves as Director of the Point Pinos Seawatch for Monterey Audubon, which aims to monitor population trends in Pacific nearshore bird species. Paul is an eBird reviewer for Monterey County and has been an active contributor to eBird since 2010.
Natalia Garcia
Consulting Associate Editor: Recent splits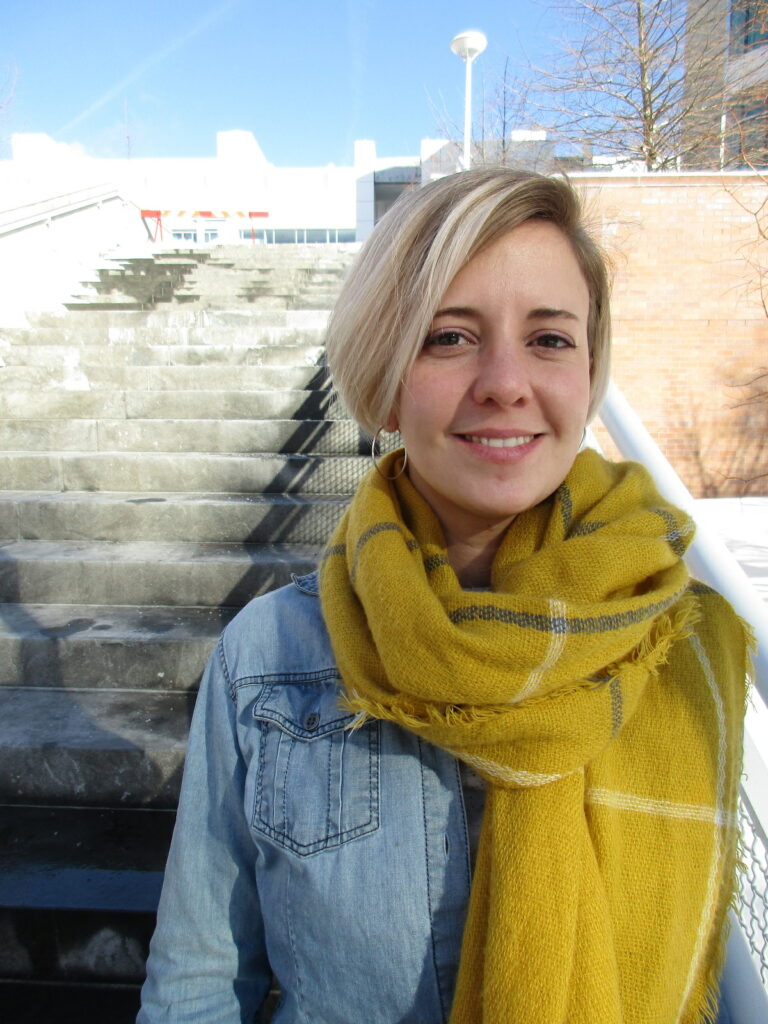 Natalia is a researcher for CONICET (Argentina's National Research Council), working at the Ornithology Division of the Museo Argentino de Ciencias Naturales (Buenos Aires, Argentina). She first joined the Museum's Ornithology Division to do her undergrad thesis and stayed there to get her Ph.D., after becoming fascinated by birds and museum collections. She then did a postdoc at the Cornell Lab of Ornithology, to study the genetic basis of vocal variation. During her time there, she used the collections of the Cornell University Museum of Vertebrates and Birds of the World to teach an undergrad course about global avian diversity. She is mainly interested in the evolution of acoustic and visual communication in birds, and how these can be used to understand speciation and improve species classification. For Birds of the World, she is focusing on updating accounts of recently split species.
Mat Gilfedder
Consulting Associate Editor: Australia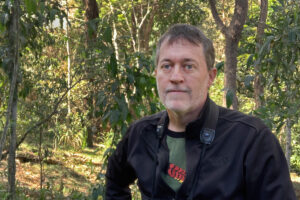 Mat is a keen birder and photographer from Brisbane who brings his expertise of Australian birds to the team. He co-authored the 2019 Australian Birds of Prey in Flight field guide. He has written many of the Australian species identification profiles that are in use by Merlin Bird ID and eBird. Mat chairs the eBird Australia committee and coordinates the eBird review team there. Perhaps unsurprisingly, his main focus for Birds of the World is updating species accounts for Australian birds.
Harold Greeney
Consulting Associate Editor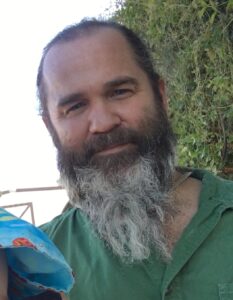 Born an entomologist and trained as an ornithologist, Harold aspires to be an ever-curious student of natural history. In 1999 he sold everything except for his butterfly net and binoculars and moved to Ecuador to develop the Yanayacu Biological Station & Center for Creative Studies, at 2000 m on the east slope of the Andes. During the 15 years he lived there he spent his time exploring, dreaming, and learning, sharing his knowledge of the area through more than 250 research papers on the natural history of birds and butterflies. After moving to Arizona to start a family, with the help of a Guggenheim Fellowship, he recently finished a book treating the antpittas and gnateaters, his two favorite groups of birds. He now lives in Arizona with his wife and three children.
Chuenchom Hansasuta
Consulting Associate Editor: Plumages and Molts, Asia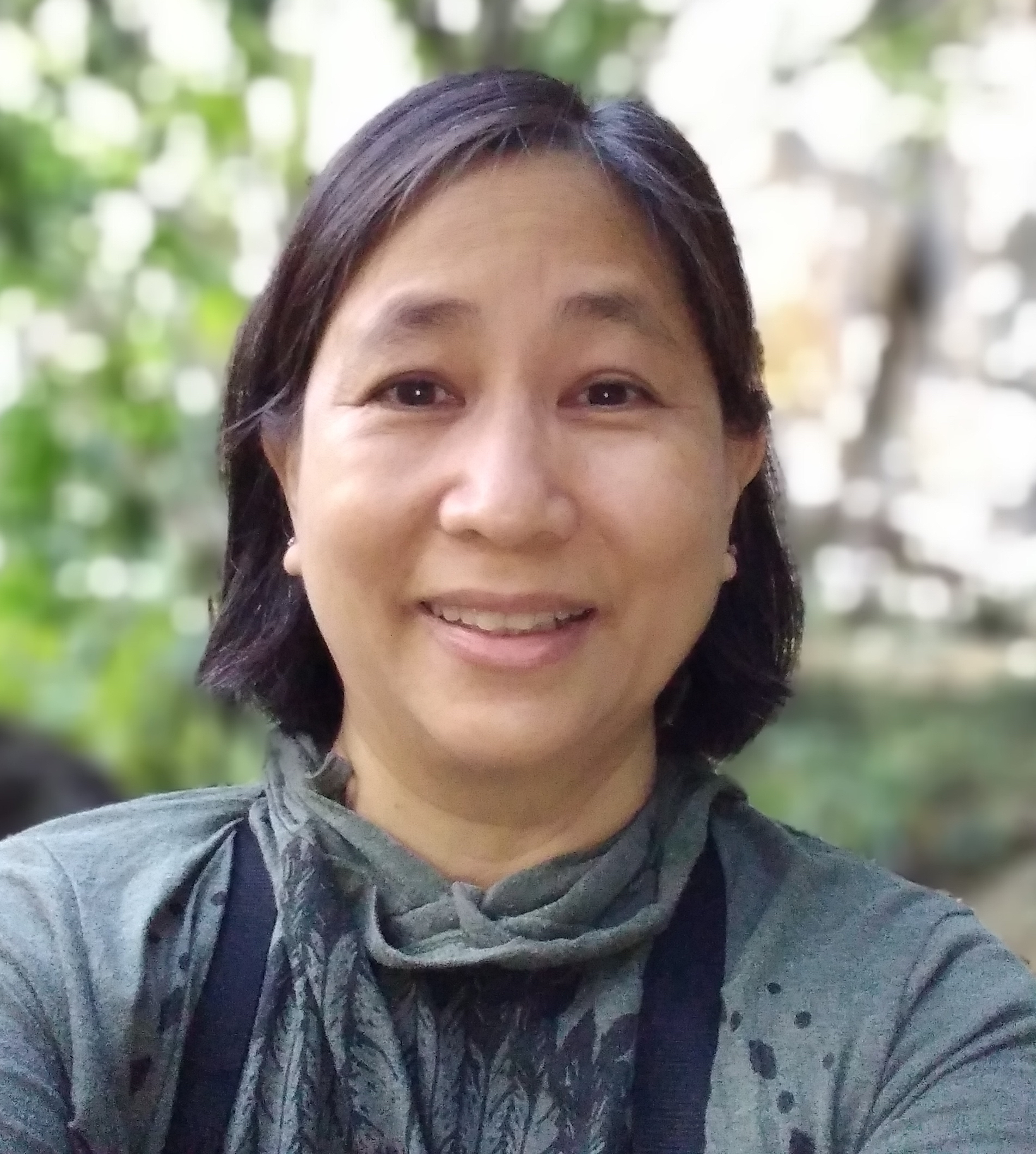 Chuenchom Hansasuta received a Doctor of Dental Surgery from Chulalongkorn University. During her long and distinguished career in dentistry, she studied and practiced in places such as Thammasat University (Thailand), State University of New York at Buffalo (USA), and University of Connecticut Health Center (USA) and retired in 2020. Chuenchom always had an intense curiosity for birds that over time, evolved into an acute interest in plumages. She has long been active in education and volunteering, becoming chairwoman of The Flyway Foundation and actively engaging and educating the public in the study of birds and their plumages (see her Facebook page called Thai Bird Plumage Guide https://www.facebook.com/ThaiBirdPlumageGuide/). Chuenchom will be focusing on plumages and molts of birds in southeast Asia.
James A. Jobling
Editor of the Key to Scientific Names (Consultant)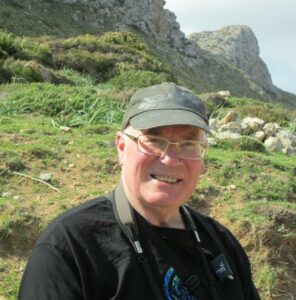 James is a retired civil servant, with a background in finance and land registration.  Since childhood he has been fascinated by the natural world, especially birds, and languages, and for many years worked on the Dictionary of Scientific Bird Names, published by Oxford University Press in 1991.  In the intervening years a larger edition appeared (Helm Dictionary of Scientific Bird Names 2010), and his obsession grew into an association with Lynx Edicions to create and edit the HBW Alive Key to Scientific Names In Ornithology (2014-2020), now fully incorporated into Birds of the World. He is an avid birdwatcher and has birdwatched on every continent (except Antarctica!)  A former member of the British Ornithologists' Union and committee member of the British Ornithologists' Club, he has also led bird-watching holidays in Europe, but now tends to conduct ventures abroad at a more leisurely pace, concentrating instead on improving his collection of books and material relating to birds and the meanings of their names.
Consulting Associate Editor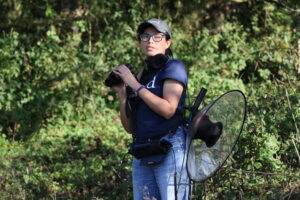 Born in El Salvador, Roselvy started her ornithological career in 2001 when a zoology professor introduced her to birds. She has a MSc in biology and has worked in El Salvador, Honduras, and Costa Rica as a research assistant on bird monitoring studies. Roselvy is a North American Banding Council (NABC)-certified trainer for banding Passerines and near Passerines and has banded thousands of birds in El Salvador and Honduras. She is particularly interested in acoustic communication and in the effect of urbanization on territory size, acoustic communication, and survival of birds. She is now a researcher at the Zamorano Biodiversity Center in Honduras. Since 2011, she has compiled El Salvador bird sightings for the American Birding Association journal North American Birds and is an eBird reviewer for El Salvador.
Sr. Managing Editor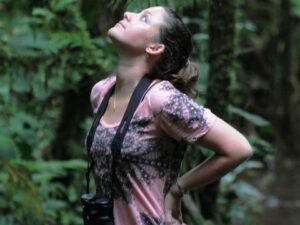 Brooke grew up in the California Bay Area and spent her college years as a Curatorial Assistant in the Ornithology and Mammalogy collections of the Museum of Vertebrate Zoology at University of California Berkeley. Following college, she worked as a field biologist in Hawaii and California's Channel Islands before getting a PhD in Ecology, Evolution, and Organismal Biology from University of California Riverside. She has worked within the larger umbrella of digital publishing since 2009. As Managing Editor, Brooke combines her background in educational resource design with her passion to make digital natural history engaging, authoritative, and accessible.
Yosef Kiat
Consulting Associate Editor: Appearance and Molt, Middle East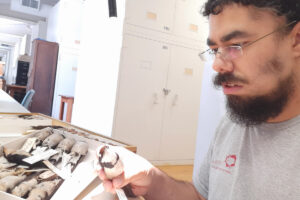 Yosef grew up in Israel and has been exploring birds molt in the last 20 years. He has worked as an ornithologist, bird-ringer and director of the Israeli Bird Ringing Center (IBRC). Yosef finished his PhD which dealt with ecology and evolution of feather molt at the University of Haifa, a subject that constitutes his main field of specialization. And, he has authored or co-authored several innovative scientific papers in this field. Yosef's main focus for Birds of the World is the Appearance Section of each account.
Guy Kirwan
Associate Editor, former HBW Alive editor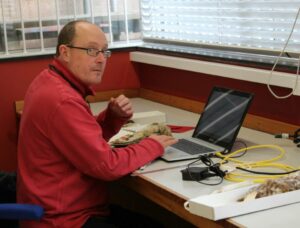 Guy was born in northwest England and has been a birdwatcher for more than 40 years. Despite an honors degree in History and English literature, he has never worked in any other field but ornithology. Primarily an editor of monographs, field guides and other bird books, he worked on two volumes of The Handbook of the Birds of the World, between 2012 and 2019 he updated or wrote more than 3,300 accounts for HBW Alive, and in 2011 he was also heavily involved with producing some of the first texts for Neotropical Birds, all of them precursors to Birds of the World. He has conducted ornithological field research in Turkey, Yemen and Socotra, Brazil, and Cuba, and has published widely in the technical literature on birds. Following ten years living part-time in Brazil, he is again residing in Norwich, in eastern England, and is a Scientific Associate of the Bird Group, at the Natural History Museum, Tring, although he also maintains professional associations with the Field Museum of Natural History, in Chicago, and the Museu Nacional, in Rio de Janeiro.
Consulting Associate Editor: Thailand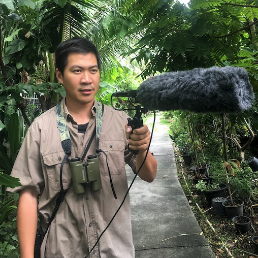 "Jay" has been a wildlife enthusiast since a very young age in a rural town in Central Thailand. He is now based in Samut Prakan, a neighboring province of Bangkok. His MSc thesis focused on the ecology of avian mixed-species foraging flocks. As a member of the Thai Bird Records Committee, he is partially responsible for compiling sightings for the bulletin of the Bird Conservation Society of Thailand. He has been involved with various research projects on birds and leads birding tours throughout Thailand. Some of the recent books he co-authored include field guides Birds of Thailand and A Naturalist's Guide to the Birds of Thailand, published by Lynx Edicions and John Beaufoy Publishing, respectively. He is also a reviewer for eBird in Thailand.
Gerardo Marrón
Consulting Associate Editor: Mexico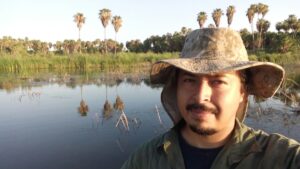 Gerardo graduated in Marine Biology from Universidad Autónoma de Baja California Sur. His work has focused on shorebird migration and seabird ecology in northwestern Mexico, as well as the distribution and ecology of landbirds in the mountains, oases and islands of the Baja California peninsula. His scholarly interests include the endemic birds of the Baja California peninsula, their taxonomic status, and the ecological characteristics that limit their distribution. Gerardo has taught ornithology and statistics as well as environmental education, and has hosted birding and avitourism workshops in rural areas of Mexico. Gerardo's main focus in Birds of the World will be to complement and update information on species that are distributed in Mexico.
Consulting Associate Editor
Steven received his B.A. from Bowdoin College in 1984 and his M.D. from the University of California at San Diego School of Medicine in 1989. He has authored three books and more than fifty peer-reviewed articles pertaining to ornithology, with a special interest in biogeography and status-and-distribution. Steven served as a regional editor for North American Birds (and its predecessors) from 1999 to 2009 and again from 2012 to 2015. He was a member of the Washington Bird Records Committee from 1999 to 2015 and is currently a member of the Colorado Bird Records Committee. Goals for the near future include investigating potential full-species status for several taxa endemic to Baja California Sur, including the Cape Pygmy-Owl (Glaucidium gnoma hoskinsii), the San Lucan Vireo (Vireo cassinii lucasanus), and the San Lucan Robin (Turdus migratorius confinis).
Consulting Associate Editor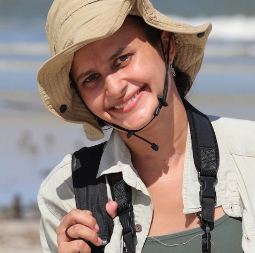 Nárgila grew up in the Brazilian Cerrado. She first started studying birds as an undergrad student, before dabbling in agroecology as an MSc student and then started a PhD at the Goeldi Museum in Amazonia, studying the impacts of land use change on rainforest birds. After finishing her PhD, a subsequent post-doctoral fellowship in Brazil, and publishing numerous academic papers, she moved to Ithaca in the U.S. to join the Cornell Lab of Ornithology as an archivist for the Macaulay Library. Now living in the United Kingdom, she has led the writing for the Cornell Lab's Merlin App in Brazil and Europe and has edited species accounts for the Lynx Edicions field guides for Colombia, West Indies and Cambodia.
Consulting Associate Editor: Israel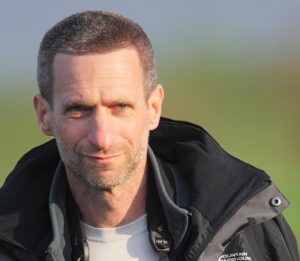 A lifelong birder, Yoav grew up in Israel and has traveled the world extensively. He has been involved in bird conservation, research and monitoring since early career stages and has a PhD in conservation ecology. Yoav is science director for BirdLife Israel. Yoav is involved in the taxonomic committee of the Ornithological Society of the Middle East and Central Asia (OSME), and co-authored the recent publication Pocket Checklist of the Birds of OSME Region. Yoav is also leader of eBird Israel, and eBird reviewer for Israel and neighboring territories.
Peter Pyle
Consulting Associate Editor: Appearance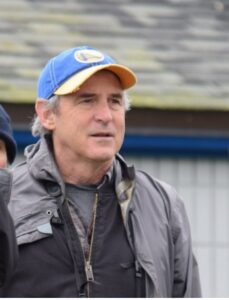 Peter grew up primarily in Hawaii and has worked as an ornithologist and marine biologist. In the late 1970s and early 1980s he partook in the Hawaii, Micronesia, and Samoa Forest Bird Surveys, during the 1980s-2000s he did research on birds and white sharks at the Farallon Islands off San Francisco, and he currently is a staff biologist at The Institute for Bird Populations in Point Reyes Station, California, where he specializes in bird molts and plumages. Peter is a Research Associate at the B.P. Bishop Museum, Honolulu, and the California Academy of Sciences, San Francisco. He has authored or co-authored over 200 scientific papers and four books, including Identification Guide to North America Birds, Parts 1 and 2, widely used by bird banders, museum researchers, field biologists, and birders. Peter's main focus for Birds of the World is the Appearance Section of each account.
Pamela Rasmussen
Consulting Associate Editor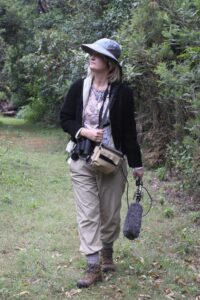 Pam grew up birding in Oregon, received a Ph.D. at the University of Kansas, and then worked at the Smithsonian Institution before moving to Michigan, where she teaches biology (including ornithology) at Michigan State University. She co-authored Birds of South Asia: the Ripley Guide; co-authored the descriptions of 11 new Asian bird species; and was co-rediscoverer of the Forest Owlet. She has led study abroad programs to Uganda, Borneo, Indonesia, Antarctica, and Costa Rica, among others, and has submitted eBird lists for more than 70 countries. In 2008 she founded the global bird sounds site AVoCet. She is an Associate Editor for ZOOTAXA, Co-Managing Editor of the IOC World Bird List, has served on NACC for over 20 years and serves on the IOU's Working Group Avian Checklist, a global bird taxonomy consolidation project. Pam is pleased to serve as associate editor in Birds of the World.
Science Editor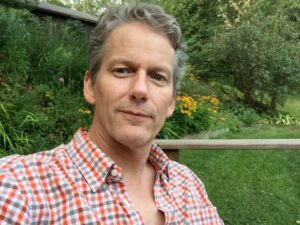 Paul's research has emphasized stopover ecology, habitat selection, biogeography, and factors that influence abundance and distributional change in birds. He has conducted avian research in Belize, Venezuela, Colombia, Ecuador, and spent two years doing forest bird surveys in Cameroon. Before the Lab of Ornithology, he was an associate professor of wildlife ecology at Ohio State University (2001–2013), where among various projects he was director/lead author on the Second Atlas of Breeding Birds in Ohio. He became Science Editor of Birds of North America in 2015 and continues in that role for Birds of the World. He is excited about the opportunity to continue to share his expertise and passion for birds and digital natural history.
Consulting Associate Editor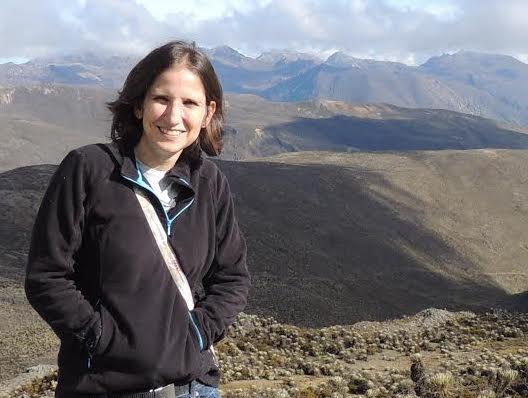 Cristina holds a degree in Biology from the Universidad Central de Venezuela (2001) and a Ph.D. in Biological Sciences from the Universidad Simón Bolívar (2006). She is a Titular Professor at Universidad Simón Bolívar, teaching ornithology and animal physiology since 2013. Her research interests are bird community ecology, with emphasis on long-term study of aquatic bird populations in Venezuela.
Science Editor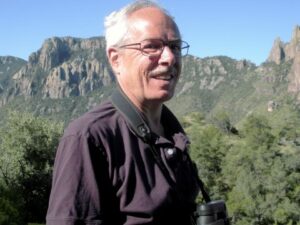 As a lifelong birder who's conducted field research on three continents, Tom has made great contributions to the understanding of avian evolution and taxonomy. Tom's extensive field expertise in South America led him to co-author of Birds of Peru by Princeton Field Guides which, as he puts it, "only skimmed the surface of what we learned about South American birds." Soon after, Tom became the founding editor of Neotropical Birds, which allowed a much broader discussion of the ecology and biology of this fascinating subset of birds. Tom now helps edit comprehensive species accounts of the biology for every species, worldwide. He also manages the taxonomy and nomenclature for all Lab projects, including Birds of the World and eBird.
Puja Sharma
Consulting Associate Editor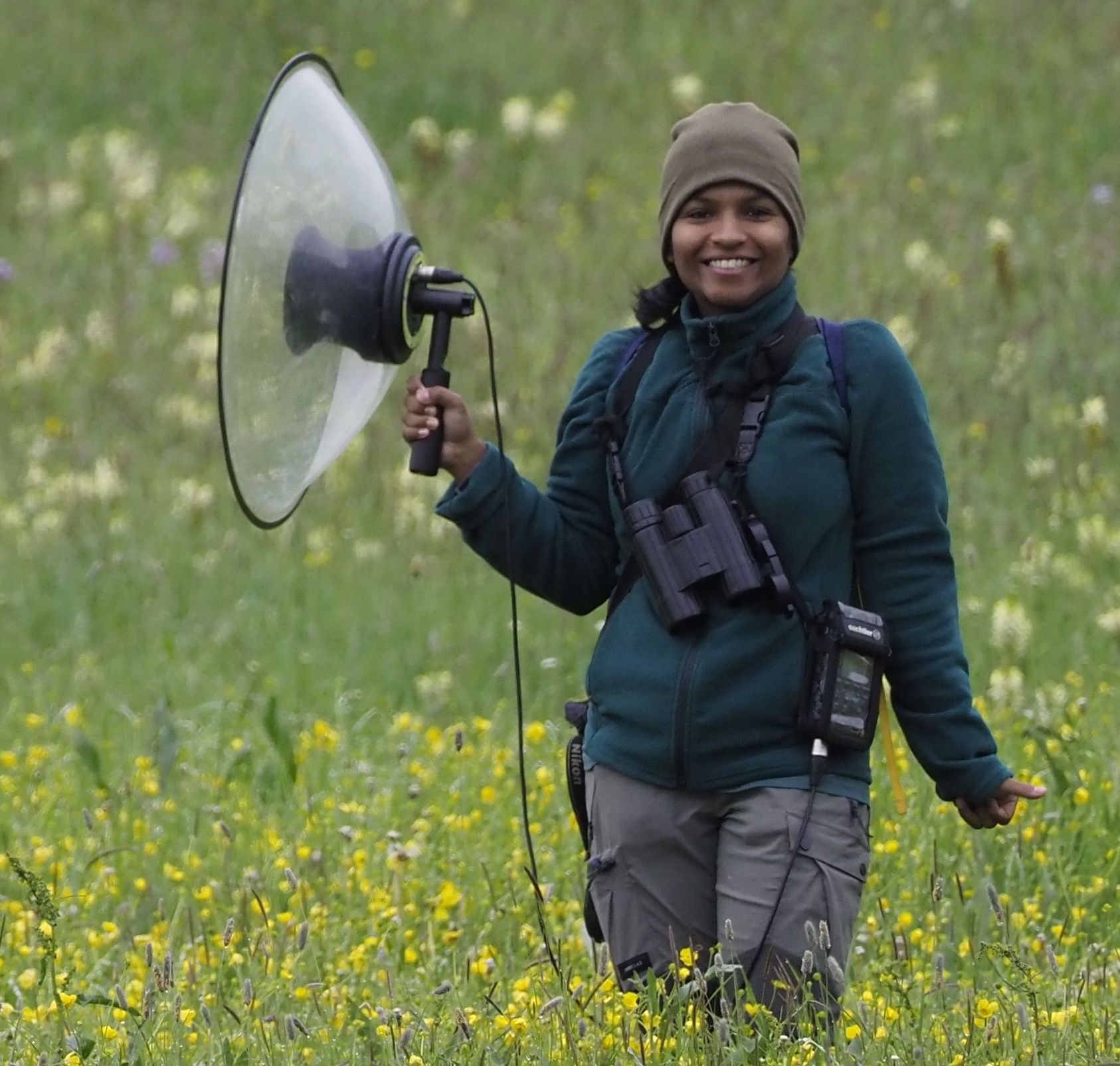 Puja is an ardent birder and bird sound-recordist from India, with a background in finance and banking. She saw her first Siberian Cranes at Bharatpur Bird Sanctuary when she was 9 years old, and has been fascinated by outdoors and nature, especially birds, since she was a child. While living at her grandparents' house in Mussoorie in the western Himalayan foothills, she found her profound love for bird sounds, and has been enthralled by bird vocalizations since. Nothing gives her more joy than birding and hiking the mighty Himalaya mountains and pointing her microphone to a bird until it has been heard (and recorded!) to speak for itself. A natural history enthusiast, she has a keen interest in studying historical bird literature, specimens, and mapping records of the birds of the Indian Subcontinent. She was involved in contributing state-first records for three states of India (Punjab, Uttarakhand, and Manipur), and recently, two country-first records for India; and rediscovering Mount Victoria Babax in Mizoram. She is part of the editorial board of Indian BIRDS journal and truly believes in making information on birds universally accessible.
Managing Editor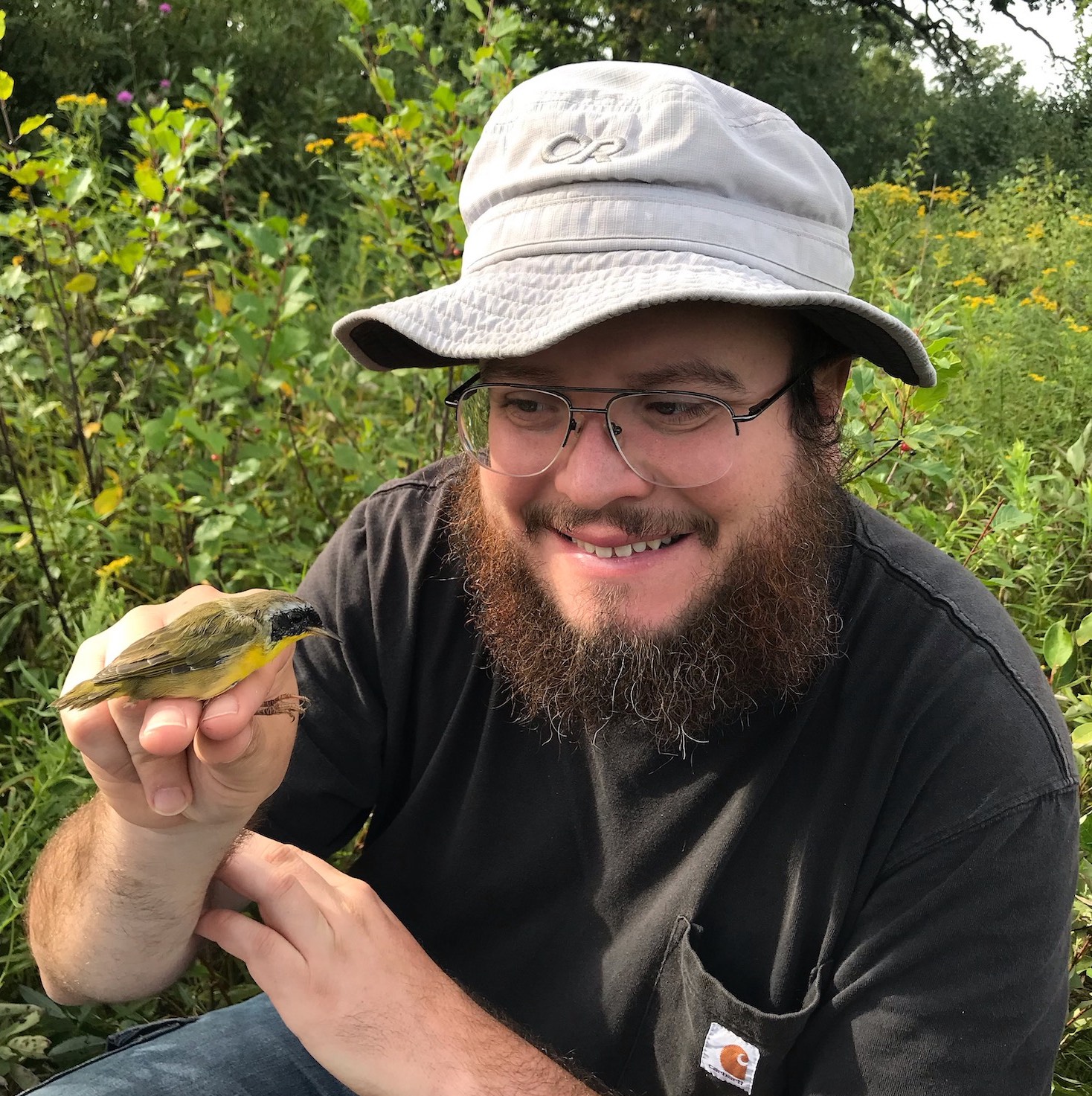 Nicholas is a lifelong birder and naturalist with a deep passion for biodiversity. He first joined the Lab of Ornithology as an undergraduate and from there launched a career researching birds in both the lab and the field. He gained experience in the life history and ecology of birds on field projects across North America and the Neotropics, before transitioning to studying avian evolution and genomics in the lab. Nicholas's particular research passion is bird coloration, and his dissertation research at the University of Montana and postdoctoral work at the University of Wisconsin focused on identifying the genetic basis for color patterns in bird plumage. Nicholas joined the Birds of the World team in 2022, where he is excited to contribute his ornithological expertise and share his love of birds with a broad audience.
Consulting Associate Editor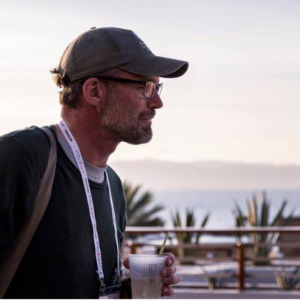 John started birding in his early teens in his native Netherlands, before spending most of his adult life in the Americas, with stints in the U.S., Mexico, Costa Rica, El Salvador and Nicaragua. He has resided in Honduras since 2011, where he works as a researcher with the Zamorano Biodiversity Center. Trained as a linguist with an MA in English Literature from Boston University, John has nevertheless worked with birds (and lately also bats) for most of his professional life. He's banded 3,000+ landbirds in Central America, and since 2017 has been co-author of the Central American column in the American Birding Association journal North American Birds. John is an eBird reviewer for Honduras and Costa Rica and has been an admin for and active contributor to the eBird Central America portal since 2013.
Consulting Associate Editor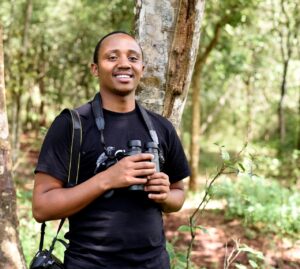 Washington has a taste for everything in nature, from the small to the big and everything in between. His education background is in Environmental Science (BSc.) and Animal Ecology (MSc.). He has been part of many research projects and has led many birding trips or expeditions across the entire East Africa. He co-authored the Guidebook to the Birds of Dakatcha Woodland IBA. He wrote the first Checklists to the Birds of Eburu Forest; and the Birds of Kenyatta University. He previously served as the Manager for the Kenya Bird Map Project. He is a member of the Bird Committee of the East Africa Natural History Society, and chairs the National Bird of Kenya Sub-committee. He is a member of the East African Rarities Committee. He is a National Geographic Explorer, on his work with African Crowned Eagles. He is also a TED Speaker, and gave a TED Talk titled "For the love of birds" in 2017. Washington has also discovered a lizard species new to Science, which was named after his second name (Agama wachirai).
Copyeditor Team
JoAnn Hackos
Copyeditor Team Lead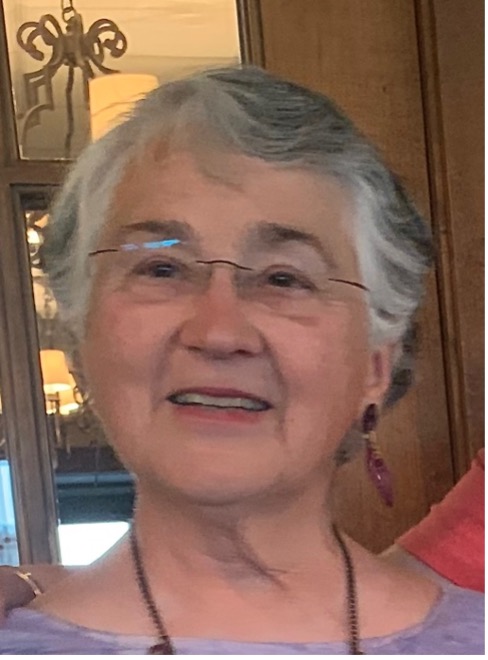 JoAnn Hackos, PhD, is retired as the founder and president of Comtech Services, Inc., an international consulting firm working with corporations to improve the quality and reduce the costs of developing and publishing technical information. She has authored seven books on technical communication, including Managing Your Documentation Projects (John Wiley & Sons). She chairs the International Standards Organization (ISO) committee on information for users of technical products and systems. As an environmentalist, she is active in promoting the health of wildlife and biological resources worldwide, and especially in her home in Colorado. She chairs the Colorado Sierra Club Oil and Gas Committee, is the Conservation Board Member of Evergreen Audubon, the Vice President of Audubon Colorado Council, and a member of the Wildlife and Biological Resources Coalition. These groups work to protect human health and safety as well as wildlife and biological resources at a time of increased oil and gas fracking and pollutants leaking into the environment and increasing global warming. She is a lifelong birder with over 700 birds on her North American life list and a member of the Golden-Wing Society of the Cornell Lab of Ornithology.
Robin Curie
Volunteer Copyeditor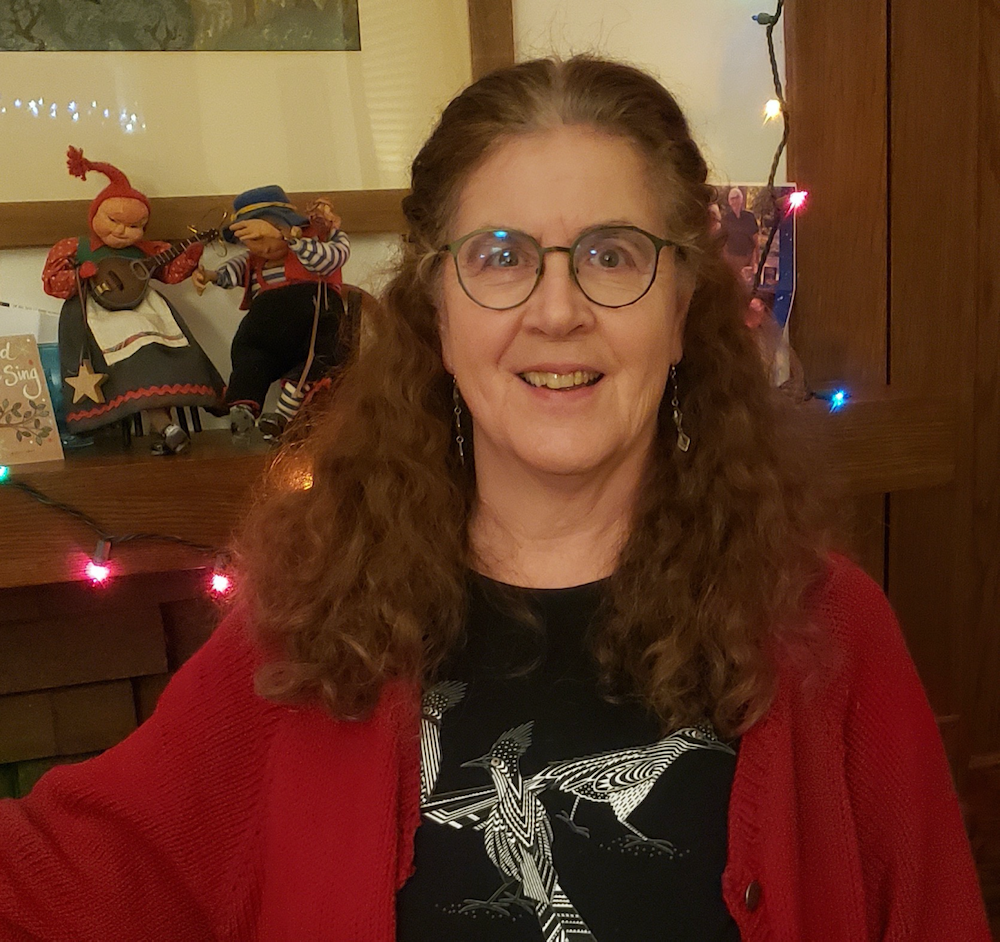 Robin Murie is a retired ESL professional who specialized in program development and teaching college writing to non-native speakers of English. She directed a first-year college program for immigrant students at the University of Minnesota, developed ESL programs at the University campus in Duluth, and taught numerous writing and editing courses. Her interest in birding began at an early age on the ranch of her grandparents, Mardy and Olaus Murie.  As an amateur birder, she is delighted to be on the editing team for Birds of the World.
Daphne Walmer
Volunteer Copyeditor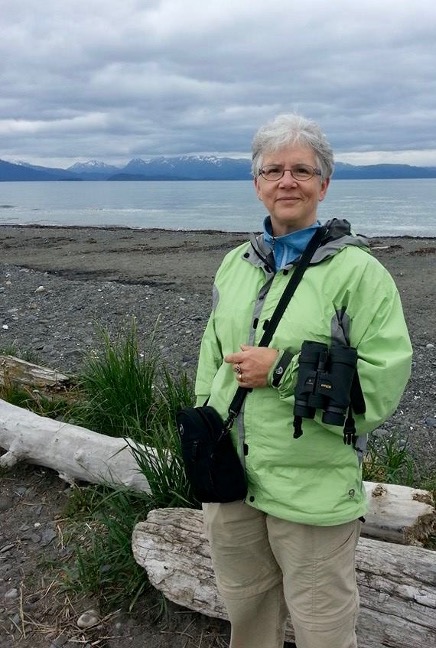 Daphne Walmer is a retired expert in technical communications, translation, and localization. She managed groups at three corporations: Medtronic, Fisher-Rosemount Systems, Inc., and CPT Corporation. She led the development of the Medtronic eManuals website and was responsible for a pilot of electronic manuals that helped to change European regulations to allow internet distribution of medical device manuals. She also led the development of a global component content management system that integrated authoring and language translation tools for 30+ languages. A long-time member of the Advisory Board for the Center for Information Development Management (CIDM), Daphne loves the outdoors and has been watching and enjoying birds most of her life.
Project and Software Team:
Mike Charnoky
Software Developer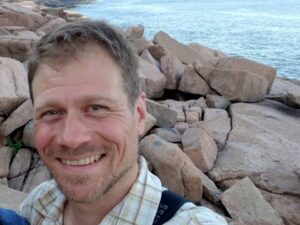 Mike has more than two decades of software experience and enjoys applying technology to provide useful services to aid researchers, policy makers and birders. At the Lab, Mike designs software and computer infrastructure used to manage content related to the life histories of birds. His past work includes applications in public transit, computer security, and digital audio.
Lead Software Architect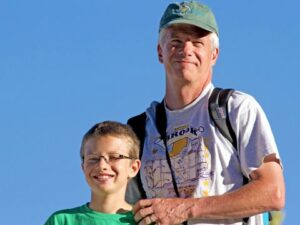 Jeff joined the lab as a software engineer and GIS developer in 2001 following a career in industry. He grew up as an outdoorsman and conservationist and started serious birding at the age of nine. He has worked as an eBird developer since its inception and is now the lead software architect responsible for a number of the Lab's projects. He developed the custom content management system used for Birds of North America and Neotropical Birds using his experience and interest in taxonomy and life histories and has lead the software development team that is producing the Birds of the World platform. He worked closely with Lynx to ensure a smooth and accurate migration of the life history content from HBW Alive into Birds of the World and is in charge of developing new features as the project expands.
Marketing Manager, Digital Publications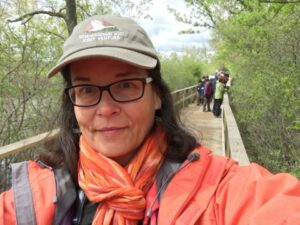 Laura manages the sales, promotions and communications of Birds of the World. She has a background in citizen science, digital marketing, and communications; after working as the Project Feederwatch lead she moved away and continued freelancing for environmental nonprofits and travel companies. Laura began travel writing in 2008 and had the pleasure of watching birds and meeting birders in a dozen countries. She soon created Nature Travel Network, a compendium of resources describing the world's best birding travel hotspots. These days, Laura focuses most of her free time at home watching birds and "rewilding" her land back to nature. She enjoys bringing the authoritative content in Birds of the World to a growing network of scientists, birders, nonprofits, and academic libraries around the world.
Jessica Kane
Accounts Manager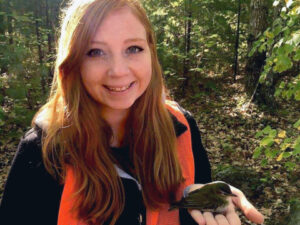 I provide customer support to the users of Birds of the World, a subscription-based online database containing over 10,000 species accounts (one for every bird in the world). My job is to ensure that anyone who needs or wants access to this one-of-a-kind resource gets it and that they continue to enjoy the valuable content it provides.
Designer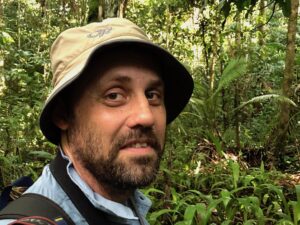 Will has designed and developed of web sites and applications at the Cornell Lab of Ornithology since 2004, including Birds of North America, Neotropical Birds, and the JAGuar species account management system that powers them. Other projects include eBird.org, eBird Mobile, and Merlin Bird ID. A life-long outdoor enthusiast and late-comer to birding, Will is slowly working on his identification skills and chipping away at his life list.
Matt Schloss
Web Designer and Developer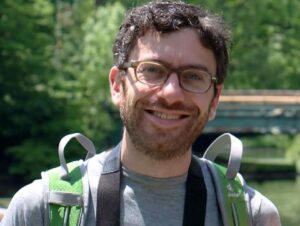 Matt has a strong interest in content architecture and inclusive design, and has a special concentration in integrating media from the Macaulay Library across many Cornell Lab of Ornithology projects. He has a passion for bird behavior and science. His past work includes designing and creating interactive multimedia experiences with renowned artists.
Project Lead, Digital Publications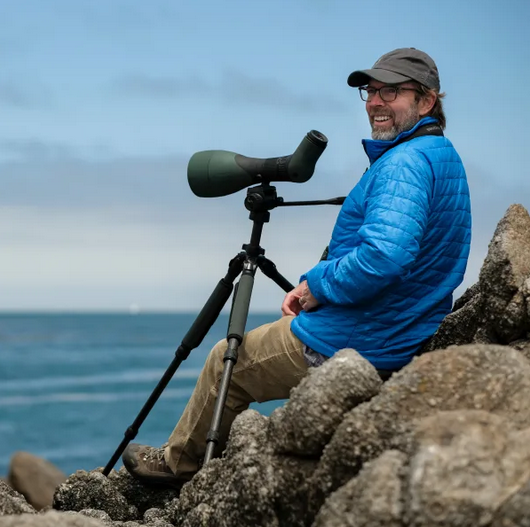 Brian came to the Cornell Lab in 2005 to put his lifelong passion for birds to work building eBird. After seeing eBird mature into a global bird monitoring database, he turned his attention to a new role: Digital Publications Lead for Information Science, where he now guides the Birds of the World project. Brian has conducted fieldwork on birds for more than 25 years, with a special interest in diurnal raptors and geographic variation. He has authored numerous papers for both popular and scientific literature and is a co-author of several bird identification books as well as a groundbreaking Raptor Id app for mobile devices. Brian also enjoys bird photography, sound recording, and videography. When not thinking about birds, Brian is busy trying to convince his daughter that they are cool! Brian is currently based in Monterey, California.
Web Developer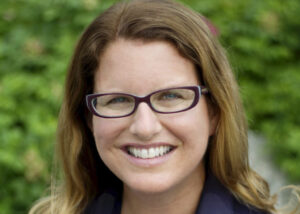 Heather has more than a decade of experience developing software applications, but it wasn't until she started working at the Cornell Lab that she was able to combine her love of birds with her technical skills. Heather started birding on Florida's Gulf Coast after being intrigued by the aggressive behavior of Least Terns during nesting season. She currently enjoys documenting and photographing birds around her New York City patch, Brooklyn Bridge Park.
Undergraduate Project Assistants:
Gracey Brouillard
Undergraduate Editorial Assistant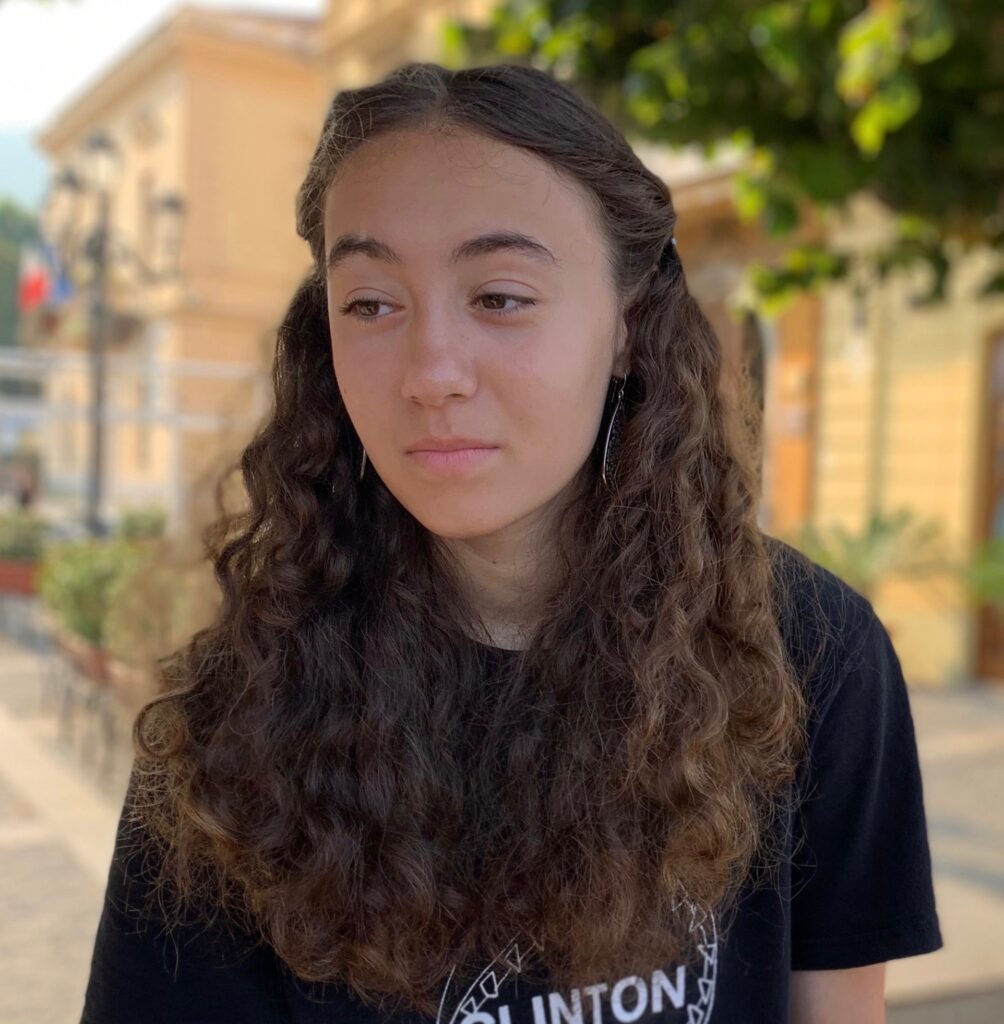 Gracey is a sophomore at Cornell University majoring in Environment and Sustainability. She is passionate about ornithology and ecology and committed to research and science communication. Gracey joins Birds of the World as an editorial assistant.
Leo Gilman
Undergraduate Editorial Assistant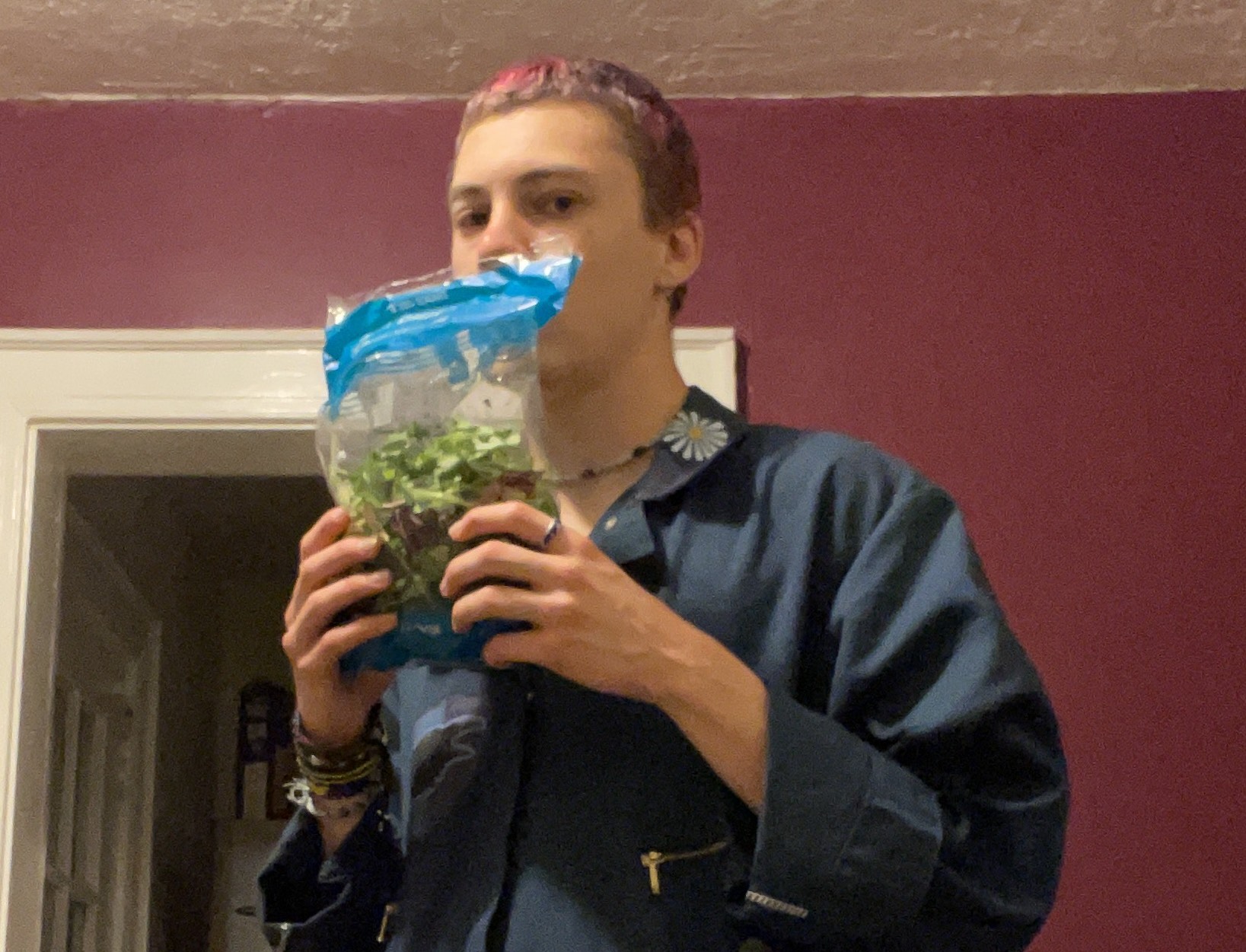 Hailing from Los Angeles, CA, Leo is a sophomore studying Environment and Sustainability. He has had a lifelong obsession with birds and animals, and is pursuing that within his major. More specifically, Leo is interested in the genetics of avian nest morphology, with a recent dive into raptor husbandry. Outside of class, Leo enjoys drawing, painting on clothes, playing with his band, and of course birding.
August Davidson-Onsgard
Undergraduate Media Assistant
A native of Brooklyn, NY, August is pursuing an undergraduate degree in Biology from College of Agriculture and Life Sciences. In high school, August led bird walks for his local birding club and conducted research in the American Museum of Natural History. Here at the Cornell Lab, August's research focus is on feather morphology and breeding behaviors. Outside of research, August is an avid photographer. His work has appeared in the Lab's Living Bird magazine as well as in publications by Audubon, NPR, and CBS. August joins Birds of the World as a media assistant.
Audrey Su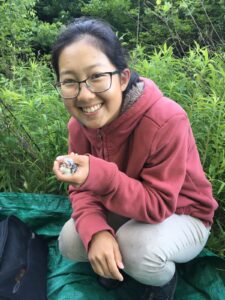 Audrey is a sophomore Environment and Sustainability in the Cornell College of Agriculture and Life Sciences. Audrey is especially interested in the intersection of wildlife conservation and environmental education and hopes to help further efforts to protect birds and their habitats. Audrey joins Birds of the World as a media assistant where she curates stunning photo galleries for many species.
Huy Truong
Undergraduate Maps Assistant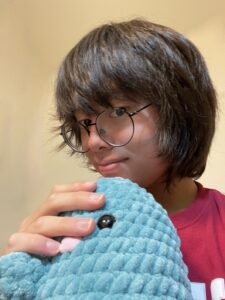 Huy is an undergraduate student studying Biological Sciences in Cornell's College of Arts and Sciences. Huy is most interested in using quantitative methods, computational tools, and GIS programs to learn more about vertebrate evolution, phylogenetics, and biogeography. As an avid birder and mapping geek, Huy joins Birds of the World as a mapping assistant, revising and updating the maps for species accounts.
Claire Walter
Undergraduate Editorial Assistant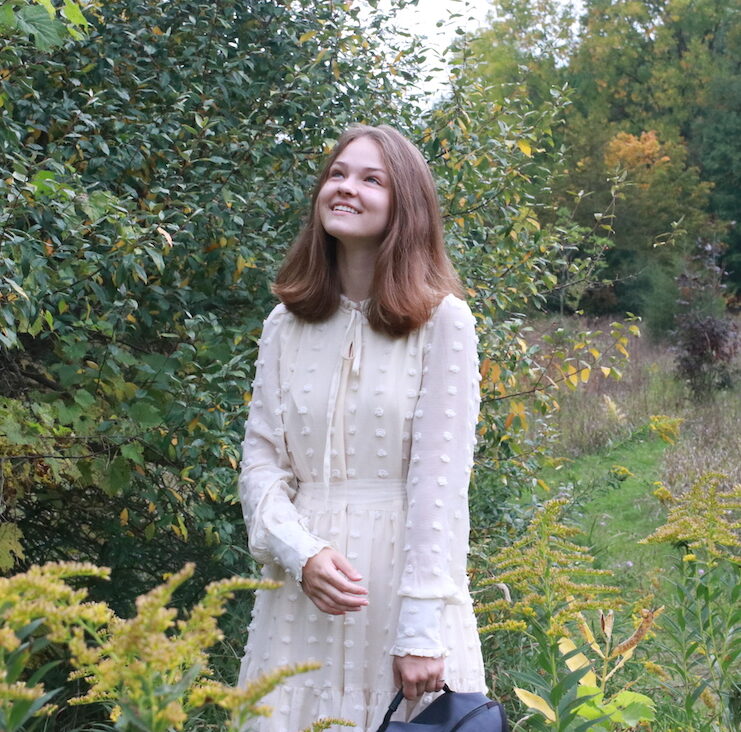 Claire is a freshman Biological Sciences major in the College of Arts and Sciences at Cornell University. Her prior experience as a medical research intern at the University of Michigan sparked an interest in research and publishing and fed a passion for biology. In between classes at Cornell, she enjoys reading, writing, and birdwatching. Claire joins Birds of the World as an editorial assistant.
Tammy Zhang
Undergraduate Media Assistant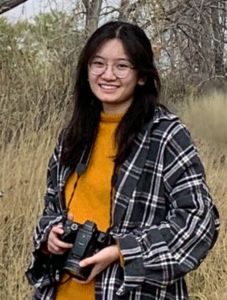 Tammy first discovered an interest in birds while growing up in Colorado's Rocky Mountains, which was strengthened after a summer spent as an ornithology intern at the Denver Museum of Nature and Science. She enjoys writing and her research on conservation has previously been published by National History Day. As a current Cornell undergraduate, she is interested in studying information science as it applies to the environment and is excited to be at the Cornell Lab.
We are grateful for the contributions of all past students, editors, and contributors.