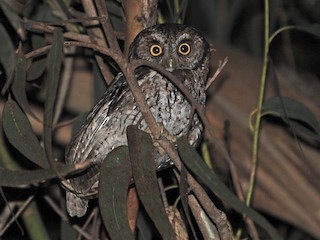 Koepcke's Screech-Owl
Megascops koepckeae
Thomas S. Schulenberg
Version: 1.0 — Published February 5, 2016
Welcome to Birds of the World!
You are currently viewing one of the free accounts available in our complimentary tour of Birds of the World. In this courtesy review, you can access all the life history articles and the multimedia galleries associated with this account.
For complete access to all accounts, a subscription is required.
Already a subscriber? Sign in
Koepcke's Screech-Owl is a poorly known owl that is endemic to northern and central Peru; it occurs along the west slope of the Andes from Cajamarca south to Lima, and in dry intermontane valleys from Amazonas south to Apurímac. Koepcke's Screech-Owl is similar in appearance to Peruvian Screech-Owl (Megascops roboratus), and indeed Koecke's was not even recognized as a separate species until the early 1980s. Koepcke's Screech-Owl is slightly larger than Peruvian, has a paler crown and forecrown, and lacks a pale band across the nape. The stuttering, staccato song of Koepcke's also is very different from the purring trill given by Peruvian. Koepcke's Screech-Owls inhabit wooded areas and arid forest patches on Andean slopes, as well as Polypeis woodland in the upper montane zone. Koepcke's Screech-Owl is named in honor of Maria Koepcke, a pioneering field biologist and the leading ornithologist in Peru during the 1950s and 1960s. The biology of Koepcke's Screech-Owl is very poorly known, and while its life history no doubt is similar to that of other members of the genus, much further research is required to determine the status, ecology, and biology of this species.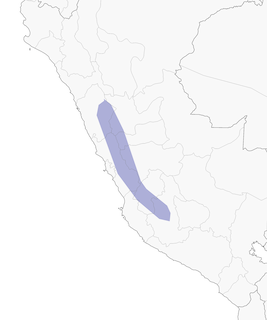 Recommended Citation
Schulenberg, T. S. (2016).
Koepcke's Screech-Owl
(
Megascops koepckeae
), version 1.0. In Neotropical Birds Online (T. S. Schulenberg, Editor). Cornell Lab of Ornithology, Ithaca, NY, USA.
https://doi.org/10.2173/nb.koesco1.01