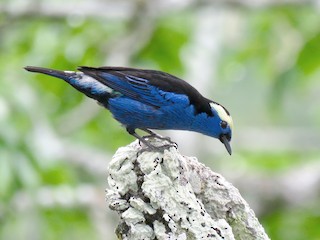 Opal-crowned Tanager
Tangara callophrys
Amanda Ashwill, Kevin J. Burns, and Casey H. Richart
Version: 1.0 — Published February 6, 2015
Welcome to Birds of the World!
You are currently viewing one of the free accounts available in our complimentary tour of Birds of the World. In this courtesy review, you can access all the life history articles and the multimedia galleries associated with this account.
For complete access to all accounts, a subscription is required.
Already a subscriber? Sign in
Opal-crowned Tanager is restricted to western Amazonia, where it ranges from the lowlands to at least 1000 m in the foothills of the Andes. Its biology is relatively poorly known, principally on account of this being a canopy dwelling species,. This tanager usually travels in small flocks, and regularly joins roaming mixed species flocks, and attends 'feeding frenzies' at fruiting trees. There is wide geographical overlap with the similar, but much more widespread, Opal-rumped Tanager (Tangara velia), but Opal-crowed Tanager has a broad straw-colored supercilium, and lacks any rufous coloration on the underparts.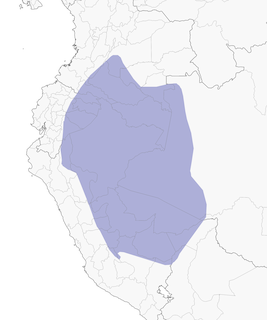 Recommended Citation
Ashwill, A., K. J. Burns, and C. H. Richart (2015).
Opal-crowned Tanager
(
Tangara callophrys
), version 1.0. In Neotropical Birds Online (T. S. Schulenberg, Editor). Cornell Lab of Ornithology, Ithaca, NY, USA.
https://doi.org/10.2173/nb.opctan1.01