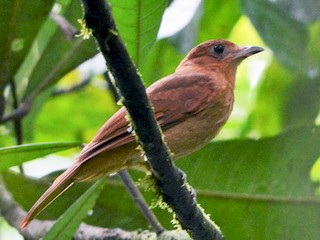 Rufous Piha
Lipaugus unirufus
Jamie-Ann E. Haynes
Version: 1.0 — Published August 2, 2012
Welcome to Birds of the World!
You are currently viewing one of the free accounts available in our complimentary tour of Birds of the World. In this courtesy review, you can access all the life history articles and the multimedia galleries associated with this account.
For complete access to all accounts, a subscription is required.
Already a subscriber? Sign in
The only truly 'trans-Andean' member of the genus, the nesting habits of the well-named and somewhat thrush-like Rufous Piha (Lipaugus unirufus) are relatively well known through Dr. Alexander Skutch's studies in Costa Rica. Rufous Piha occupies a wide range over Middle America and northwestern South America, and is primarily found in the lower and mid levels of humid upper tropical and lower subtropical forests, below 1200 m. It is mainly found in the subcanopy and canopy, but the species also visits clearings with scattered trees, and is even found at the edge of mangroves in parts of its range. It lives in the trees and rarely goes down to the ground. It eats most of its food while hovering. When it obtains food from the forest floor, it will sally down and consume its meal up above. Rufous Piha typically enjoys insects and spiders, but it also eats seeds, plants, berries, some animals and fruit. The vocalization of the Rufous Piha can be heard and recognized more clearly than the observation of this well camouflaged bird.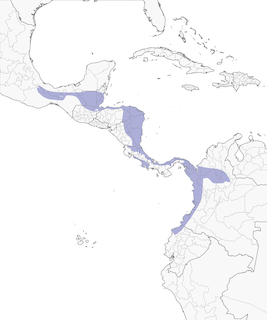 Recommended Citation
Haynes, J. E. (2012).
Rufous Piha
(
Lipaugus unirufus
), version 1.0. In Neotropical Birds Online (T. S. Schulenberg, Editor). Cornell Lab of Ornithology, Ithaca, NY, USA.
https://doi.org/10.2173/nb.rufpih1.01