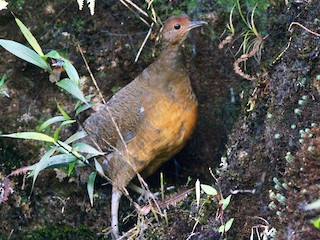 Tawny-breasted Tinamou
Nothocercus julius
Vitor Gomes
Version: 1.0 — Published February 14, 2014
Welcome to Birds of the World!
You are currently viewing one of the free accounts available in our complimentary tour of Birds of the World. In this courtesy review, you can access all the life history articles and the multimedia galleries associated with this account.
For complete access to all accounts, a subscription is required.
Tawny-breasted Tinamou occupies humid montane forest at middle to high elevations in the Andes from Venezuela south to Peru. This species apparently is upper elevational replacement for the similar Highland Tinamou (Nothocercus bonapartei) and Hooded Tinamou (Nothocercus nigrocapillus); above the elevational ranges of Highland and Hooded tinamous, Tawny-breasted Tinamou is the only tinamou present in forested habitats. Like all tinamous, it is ground-dwelling, walking slowly as it gleans picks fruit, invertebrates, and seeds from the ground and from low vegetation. The sexes are similar, with a whitish throat and a densely barred body, except for a plain cinnamon breast and belly. The far-reaching call of Tawny-breasted Tinamou is frequently heard but the tinamou itself rarely is seen, due to its secretive habits.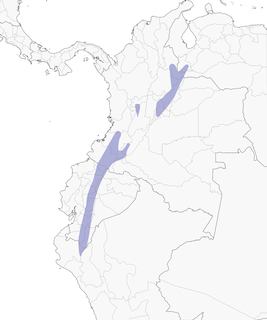 Recommended Citation
Gomes, V. (2014).
Tawny-breasted Tinamou
(
Nothocercus julius
), version 1.0. In Neotropical Birds Online (T. S. Schulenberg, Editor). Cornell Lab of Ornithology, Ithaca, NY, USA.
https://doi.org/10.2173/nb.tabtin1.01