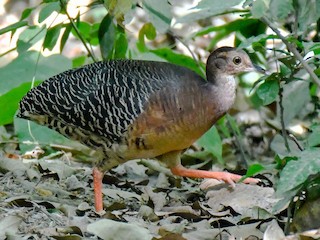 Thicket Tinamou
Crypturellus cinnamomeus
Vitor Gomes, R. Bribiesca-Formisano, Robert A. Behrstock, Claudia I. Rodríguez-Flores, Carlos A. Soberanes-González, and Marîa del Coro Arizmendi
Version: 1.0 — Published March 7, 2014
Welcome to Birds of the World!
You are currently viewing one of the free accounts available in our complimentary tour of Birds of the World. In this courtesy review, you can access all the life history articles and the multimedia galleries associated with this account.
For complete access to all accounts, a subscription is required.
Already a subscriber? Sign in
The northernmost representative of a large family of terrestrial birds, Thicket Tinamou occurs from northern Mexico south to southern Costa Rica. This species has two distinctive groups of populations. Along the Pacific lowlands of Mexico from Sinaloa to Guerrero is a subspecies that is gray below and whose male has an unbarred back. From Tamaulipas and the Yucatan Peninsula to the dry forests of northwestern Costa Rica are forms that are cinnamon below and whose males are barred above. Females of all populations are barred above. All Thicket Tinamous also have red legs. Thicket Tinamou occurs from arid woodlands near sea level to approximately 1800 m where it inhabits moist oak woodlands. Although large (length 29 cm), Thicket Tinamou generally remains hidden among dense shrubs, vine tangles, and impenetrable thickets of terrestrial bromeliads, so is usually detected by its far-carrying, mellow, quavering whistle.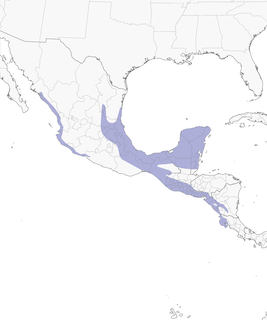 Recommended Citation
Gomes, V., R. Bribiesca-Formisano, R. A. Behrstock, C. I. Rodríguez-Flores, C. A. Soberanes-González, and M. d. C. Arizmendi (2014).
Thicket Tinamou
(
Crypturellus cinnamomeus
), version 1.0. In Neotropical Birds Online (T. S. Schulenberg, Editor). Cornell Lab of Ornithology, Ithaca, NY, USA.
https://doi.org/10.2173/nb.thitin1.01