Welcome! Birds of the World will be open access this weekend (Friday and Saturday) as eBirders all over the world celebrate October Big Day—9 October 2021! We encourage you to participate! (Keep reading for a special BOW access offer).
Big Days are a 24-hour opportunity to celebrate birds near and far.
Wherever you are on 9 October, take a few minutes to join the world of birding on October Big Day. By taking part in October Big Day you're also joining the second-ever Global Bird Weekend and celebrating World Migratory Bird Day. Be a part of the global team, and help set a new record for birding.
We recognize that COVID-19 continues to impact our communities. Even if your local conditions have improved, we always encourage everyone to put safety first, follow local guidelines, and bird mindfully. You can bird from home and still participate in October Big Day!
This event a great excuse to get outside and see more birds. For information on how to participate in October Big Day, head on over to eBird.
---
Want deep information on birds that free birding apps can't give?
Try Birds of the World!
 Special 'October Big Day' Offer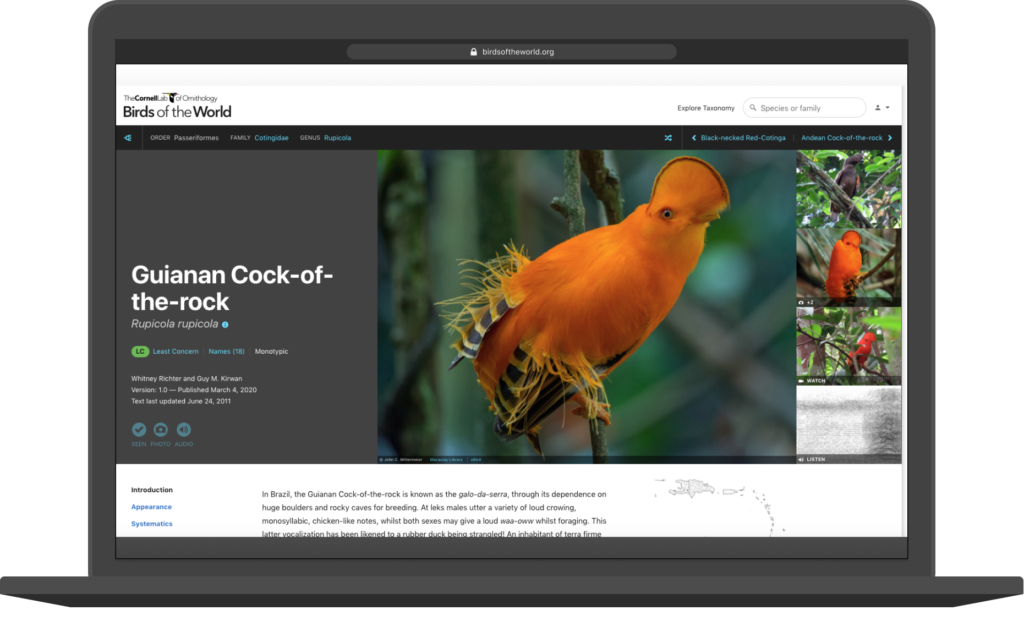 Subscribe to Birds of the World today for 20% off.
Hit the Subscribe button, purchase an annual plan, and redeem code BIGDAY-2021 during checkout. This will give you a one-year discount to the deepest, most authoritative resource on birds ever produced.

Coupon also redeemable on a Gift Plan for someone you love!
Hurry! Coupon expires 16 October 2021. And discount applies only to new subscribers.