SPECIES
Fernando Medrano, Jacob Drucker, and Alvaro Jaramillo
Version: 2.0 — Published October 29, 2020
Content Partner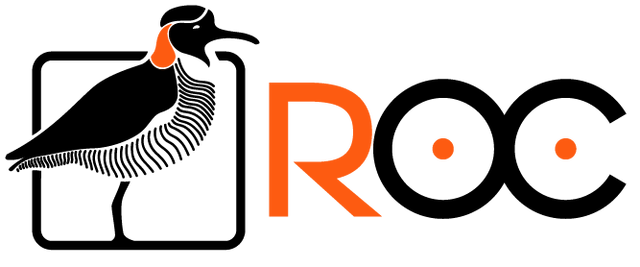 RED DE OBSERVADORES DE AVES Y VIDA SILVESTRE DE CHILE
Revision History
Birds of the World
Full Revision
October 29, 2020

Markham's Storm-Petrel

Oceanodroma markhami
Authors
Fernando Medrano, Jacob Drucker, and Alvaro Jaramillo
Revisors
Fernando Medrano
Recommended Citation
Medrano, F., J. Drucker, and A. Jaramillo (2020). Markham's Storm-Petrel (Oceanodroma markhami), version 2.0. In Birds of the World (T. S. Schulenberg, S. M. Billerman, and B. K. Keeney, Editors). Cornell Lab of Ornithology, Ithaca, NY, USA. https://doi.org/10.2173/bow.maspet.02
March 4, 2020

Markham's Storm-Petrel

Oceanodroma markhami
Authors
Jacob Drucker and Alvaro Jaramillo
Recommended Citation
Drucker, J. and A. Jaramillo (2020). Markham's Storm-Petrel (Oceanodroma markhami), version 1.0. In Birds of the World (T. S. Schulenberg, Editor). Cornell Lab of Ornithology, Ithaca, NY, USA. https://doi.org/10.2173/bow.maspet.01
---
Neotropical Birds
February 8, 2013

Markham's Storm-Petrel

Oceanodroma markhami
Authors
Jacob Drucker and Alvaro Jaramillo
Revisors
Jacob Drucker and Alvaro Jaramillo
Recommended Citation
Drucker, J. and A. Jaramillo (2013). Markham's Storm-Petrel (Oceanodroma markhami), version 1.0. In Neotropical Birds Online (T. S. Schulenberg, Editor). Cornell Lab of Ornithology, Ithaca, NY, USA. https://doi.org/10.2173/nb.maspet.01
---
Handbook of the Birds of the World
August 9, 2015

Markham's Storm-petrel

Hydrobates markhami
Authors
Carles Carboneras, Francesc Jutglar, Guy M. Kirwan, and Christopher J. Sharpe
Revisors
Francesc Jutglar, Guy M. Kirwan, and Christopher J. Sharpe
Recommended Citation
Carboneras, C., F. Jutglar, G. M. Kirwan, and C. J. Sharpe (2015). Markham's Storm-petrel (Hydrobates markhami). In Handbook of the Birds of the World Alive (J. del Hoyo, A. Elliott, J. Sargatal, D. A. Christie, and E. de Juana, Editors). Lynx Edicions, Barcelona.
Recommended Citation
Medrano, F., J. Drucker, and A. Jaramillo (2020).
Markham's Storm-Petrel
(
Oceanodroma markhami
), version 2.0. In Birds of the World (T. S. Schulenberg, S. M. Billerman, and B. K. Keeney, Editors). Cornell Lab of Ornithology, Ithaca, NY, USA.
https://doi.org/10.2173/bow.maspet.02