Markham's Storm-Petrel
Oceanodroma markhami
Fernando Medrano, Jacob Drucker, and Alvaro Jaramillo
Version: 2.0 — Published October 29, 2020
Content Partner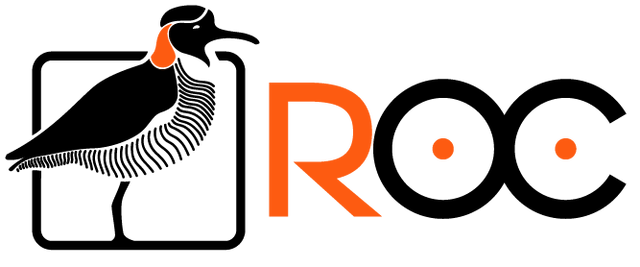 RED DE OBSERVADORES DE AVES Y VIDA SILVESTRE DE CHILE
Welcome to Birds of the World!
You are currently viewing one of the free accounts available in our complimentary tour of Birds of the World. In this courtesy review, you can access all the life history articles and the multimedia galleries associated with this account.
For complete access to all accounts, a subscription is required.
Already a subscriber? Sign in
Markham's Storm-Petrel is endemic to the Humboldt Current off South America. As with many storm-petrel species, its secretive habits and relative difficulty of observation have hindered its study, such that it long-remained one of the few bird species classified as Data Deficient by the IUCN (1 Tobias, J. A., S. H. M. Butchart, and N. J. Collar (2006). Lost and found: a gap analysis for the Neotropical avifauna. Neotropical Birding 1:4–22. ). For many years, its breeding grounds were a mystery; and it was only through recent (2013-2020) investigations led by the Red de Observadores de Aves y Vida Silvestre de Chile (ROC) that several colonies were finally discovered in the middle of the Atacama Desert. These crucial findings were the key to unlocking population size estimates, and were fundamental to gaining a better understanding of the species' natural history.
Within its range, Markham's Storm-Petrel is relatively common. It is a large, all-dark storm-petreI, similar to the northern hemisphere migratory Black Storm-Petrel (Oceanodroma melania). The two species occur together at times, but Markham's prefers cooler water, has a shallower wingbeat, and much shorter tarsi.
Markham's breeds in the Atacama and Sechura Deserts of Chile and Peru. Colonies are sited in the natural cavities formed under saltpeter deposits; between 200-1100 meters above sea level, and some are up to 25 km inland. Despite a relatively large population size distributed over several of these colonies, the essential deposits of saltpeter that host its breeding grounds are under threat from salt-mining, energy projects (solar and wind farms), and military exercises. In addition, several thousand fledglings are grounded each year due to light pollution in the Atacama Desert. Further study and conservation measures to protect its breeding habitat may be necessary to ensure this bird's continued survival. Currently, Markham's Storm-Petrel is listed as Near Threatened by the IUCN.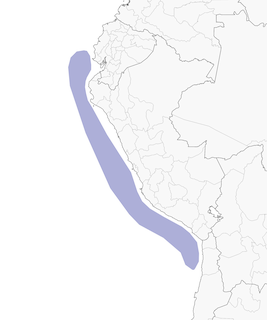 eBird and Macaulay Library
Recommended Citation
Medrano, F., J. Drucker, and A. Jaramillo (2020).
Markham's Storm-Petrel
(
Oceanodroma markhami
), version 2.0. In Birds of the World (T. S. Schulenberg, S. M. Billerman, and B. K. Keeney, Editors). Cornell Lab of Ornithology, Ithaca, NY, USA.
https://doi.org/10.2173/bow.maspet.02