FAMILY
David W. Winkler, Shawn M. Billerman, and Irby J. Lovette
Version: 1.0 — Published March 4, 2020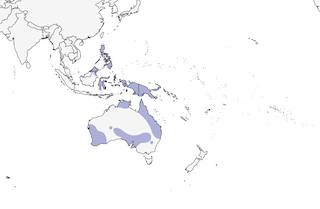 Welcome to Birds of the World!
You are currently viewing one of the free accounts available in our complimentary tour of Birds of the World. In this courtesy review, you can access all the life history articles and the multimedia galleries associated with this account.
For complete access to all accounts, a subscription is required.
Already a subscriber? Sign in
These chicken-like Australasian birds, whose name means "big foot" in Greek, use their powerful feet to burst out of the shell. The newly hatched chicks then dig up through overlying warm material to emerge into the open air. With wings fully feathered, the young of many species can fly soon after hatching, and they most likely never see their parents as they set out for a life on their own. This is not to say that their parents have been indolent. The males of many species invest enormous energy in preparing and maintaining a nest that will warm the eggs, and the female produces very large eggs that produce the most precocial young of any bird.
Plumage generally black or brown, a few with contrasting accents or patterns
Wings short and rounded; tail moderate to short in length
Body ovoid to fusiform, mid-sized; generally similar to domestic fowl in both size and shape
Bill short and often slightly decurved, with overlapping tip
Head small; colored casques and/or bare facial skin or wattles in some species
Legs thick; feet very large and toes thick with long claws
Sexes generally similar; males on average slightly larger and more brightly colored
Megapodes mostly inhabit lowland tropical forests and forest edges, with only the Malleefowl Leipoa ocellata living in arid woodland and scrubland.
The diet of megapodes includes leaves, seeds, berries, buds, and a wide variety of invertebrates (insects, worms, snails, centipedes, etc.). Some megapodes are even known to eat small vertebrates such as lizards.
Unlike any other bird, megapodes construct a nest that provides heat to the developing eggs without any transfer of heat from the parent's body. To accomplish this, the male builds its nest in the form of a mound or a burrow, depending on the species. Building and maintaining nests requires an exorbitant amount of time and energy, particularly from the mound-building megapodes, which may spend up to 11 months every year tending to their mounds. Eggs laid in mounds rely on heat generated from the breakdown of organic material around them (supplemented by dry-season solar heating in the mounds of Leipoa). The male adds and removes material to and from the mound to regulate decomposition and the temperature of incubation. Eggs in burrows rely on geothermal heat, solar radiation on black overlying sands, or decomposing adjacent tree roots. Many burrow-nesting megapodes tend to the burrow during the incubation period; however, in some species, such as the Maleo Macrocephalon maleo, both parents permanently leave the nest after the eggs are laid and buried. Female megapodes lay 8 to 30 very large eggs, the embryos within which take 50 to 100 days to develop. Chicks are independent once they hatch and require no parental care: they are the most precocial chicks of any bird, and chicks of many species can fly as soon as they emerge from the mound or burrow. The mating systems of megapodes appear to be diverse, though the fact that females never linger at the nest, and only visit there to lay their eggs, makes genetic reconstruction of parentage very difficult.
Hunting, egg collecting, and habitat destruction and fragmentation are responsible for the declines of 11 megapode species (52%; 1 NT, 6 VU, 4 EN). The endangered Maleos M. maleo have experienced particularly drastic population declines; their large communal nest burrows are used year after year, making them an easy target for egg harvesting by humans. The remaining endangered megapodiids are all small-island endemics with small populations unable to sustain large declines.
Some earlier studies placed Megapodiidae in a separate order (Craciformes) along with Cracidae (Sibley & Ahlquist 1990). Current evidence, both morphological and molecular, suggests that the megapodes and allies form the sister group to the remaining four families in Galliformes (Ericson et al. 2006a, Cox et al. 2007, Livezey & Zusi 2007, Hackett et al. 2008, Kimball & Braun 2008, Eo et al. 2009, Kimball et al. 2011, Wang et al. 2013).
Conservation Status
Conservation status

| | |
| --- | --- |
| Least Concern | |
| Near Threatened | |
| Vulnerable | |
| Endangered | |
| Critically Endangered | |
| Extinct in the Wild | |
| Extinct | |
| Not Evaluated | |
| Data Deficient | |
| Unknown | |
Data provided by IUCN Red List. More information
---
Related families