White-crowned Manakin
Dixiphia pipra
Guy M. Kirwan, David Snow, and Andrew J. Spencer
Version: 2.0 — Published April 2, 2020
Welcome to Birds of the World!
You are currently viewing one of the free accounts available in our complimentary tour of Birds of the World. In this courtesy review, you can access all the life history articles and the multimedia galleries associated with this account.
For complete access to all accounts, a subscription is required.
Already a subscriber? Sign in
This common and extremely widespread manakin is one of the most easily identified, even in female plumage. Especially, the striking male White-crowned Manakin should prove immediately identifiable anywhere within its range, due to it being the only member of the Pipridae to possess both an all-black body and a gleaming white crown. White-crowned Manakin is a widespread species, with populations in southern Central America, parts of northern South America, western and northern Amazonia, as well as an extremely isolated population in a relatively small area of the Atlantic Forest of eastern Brazil. Detailed studies conducted largely in recent years have elucidated much of its natural history, including vocalizations, displays, and breeding behavior, but questions remain especially concerning its taxonomy, including its generic placement; many authorities have preferred to view the White-crowned Manakin as the sole member of the genus Dixiphia, but recent evidence indicates that this name applies to a species of tyrant-flycatcher. Furthermore, it seems probable that at least some described subspecies will, if subjected to closer scrutiny, be considered unrecognizable, but there is yet the possibility that more than one species might be recognized among the 'white-crowned' manakins.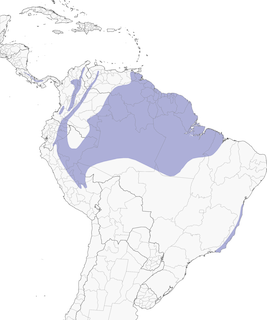 eBird and Macaulay Library
Recommended Citation
Kirwan, G. M., D. Snow, and A. J. Spencer (2020).
White-crowned Manakin
(
Dixiphia pipra
), version 2.0. In Birds of the World (S. M. Billerman, B. K. Keeney, and T. S. Schulenberg, Editors). Cornell Lab of Ornithology, Ithaca, NY, USA.
https://doi.org/10.2173/bow.whcman2.02