Requesting media
Media files include: maps, photographs, figures, audio and video files.
You must obtain permission directly from Birds of the World/Macaulay Library in order to use any of our content in any fashion whatsoever. Some of our content has been licensed for one-time usage, so we may not have permission to distribute or allow you to use. In these instances, you will need to contact the content creator directly to request the image itself and permission for usage.
Color Plates/Illustrations
Cornell Lab of Ornithology owns the digital rights to the color illustrations found within Birds of the World, but we are not yet equipped to process queries about their usage and regrettably cannot fulfill usage requests. When we can process the frequent requests, this page will be updated.
The print rights are owned by Lynx Edicions; all print queries should be directed to: lynx@lynxeds.com.
Maps
If you are interested in using an illustration or a map that you've seen on the website, please understand that the Cornell Lab has license to most of the North American and Neotropical bird maps, but many of the other maps (those labeled Lynx Edicions/BirdLife International) were first published in the HBW and BirdLife International Illustrated Checklist of the Birds of the World and the copyright is held by BirdLife International. Thus, please inquire with BirdLife at http://datazone.birdlife.org/species/requestdis.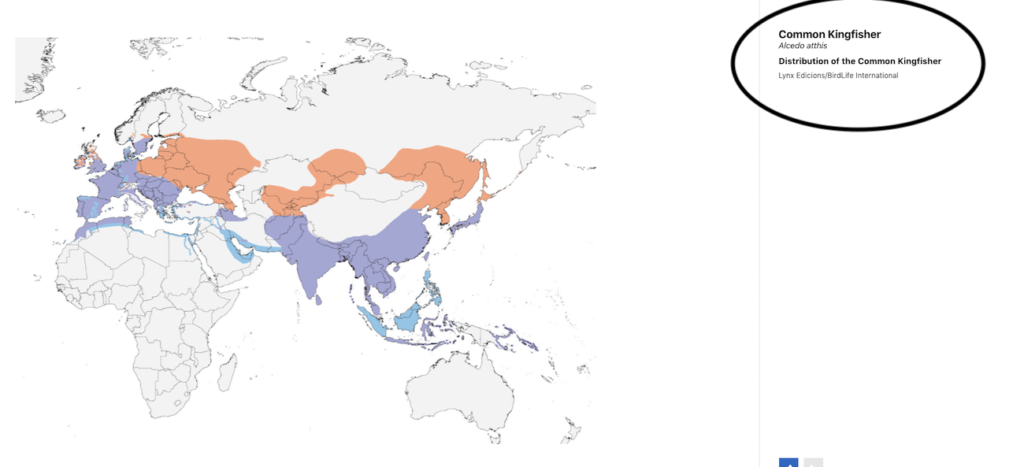 To request any static North American or neotropical bird map from the Cornell Lab, please fill out this map usage agreement and send it to  support@birdsoftheworld.org with a list of maps you wish to use and for what purpose. We may charge a small fee for each map.
Also note that the seasonal abundance maps are produced by the eBird Status and Trends team. They can be reached at help@ebird.org.
Photo, Videos, Audio Recordings
If you wish to use a photo, video or audio recording for any purpose, first verify from what source the audio and/or video content is derived.  Most, but not all, of our photo, audio and video content comes directly from the Cornell Lab of Ornithology's Macaulay Library.  If the data for the photo, audio or video file shows that the content is from Macaulay Library, then contact the Macaulay Library directly. They can be reached at 607-254-2456 or by emailing: macaulaylibrary@cornell.edu.
Want to embed Macaulay Library media on a blog or website?
It's easy to embed Macaulay Library media on websites or other pages on the internet. The appropriate data and credit will automatically display along with the image, sound, or video. Simply go to the Macaulay Library page of the piece of media you are interested in and click "Embed." From the embed menu, choose your preferred size, then click "Copy" to copy the HTML code for use on your page.