Special Member Access
Birds of the World has special access arrangements with the following member groups:

Cornell Lab of Ornithology Chairman's Council members as well as Partner and Leader levels of the Golden-winged Society are provided gratis access to Birds of the World; just follow this special link to sign in. Please contact us [gws@cornell.edu] if you're interested in advancing the work of the Lab.
Golden-wing Society: Partner – $2,500+
Golden-wing Society: Leader – $5,000+
Chairman's Council – $10,000
---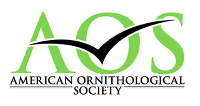 To honor our long association with the American Ornithological Society (AOS) and as a way to thank the greater ornithological community who writes, revises, and contributes to these scientific accounts, current, paid members of AOS receive free access to Birds of the World.  Click here to access Birds of the World through the AOS Member Portal. Upon logging in, navigate to the Birds of the World site using the link in the middle of the page.
---
Birds of the World Digital Access Scholarships
To ensure that no person is denied access to this invaluable resource, we provide a limited number of scholarships to qualifying users who cannot afford a subscription plan. Learn more here.
---
We also have a special access method for the patrons and staff of certain nonprofits and public libraries. That link can be found here: